Iran's Rouhani slams US 'plot' against Venezuela
Venezuela has been rocked by protests since Jan. 10 when Maduro was sworn in for a second term
03.02.2019 - 13:19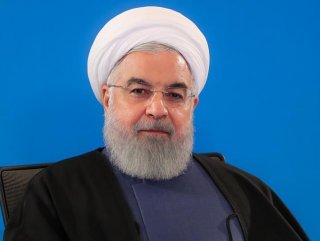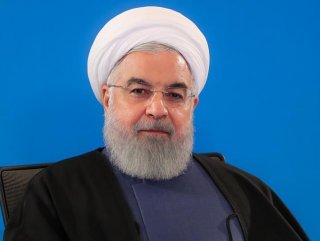 Iranian President on Saturday accused the U.S. of plotting against the government and the people in Venezuela, according to the official IRNA news agency.
"We believe that the Venezuelan people, with unity and solidarity along with the government, will foil this plot as they have done before," Rouhani said at a meeting with new Venezuelan Ambassador Carlon Antonio Alcala Cordones, who submitted his credentials to the Iranian leader in Tehran.
Rouhani said the U.S. oppose "all popular revolutions and independent countries" and want to "dictate their dominance" worldwide.
The new Venezuelan ambassador, for his part, hailed the support of the Iranian leader, IRNA said.
Venezuela has been rocked by protests since Jan. 10 when President Nicolas Maduro was sworn in for a second term following a vote boycotted by the opposition.
Tension climbed on Jan. 23 when Juan Guaido declared himself interim president.
Guaido called fresh protests on Saturday to demand Maduro to cede power after a week of sporadic mass protests. The last round of demonstrations took place Wednesday.
The U.S., Canada and most Latin American countries have recognized Guaido, the National Assembly president, as the legitimate leader of Venezuela, but Maduro has so far refused calls to step down.
He has accused the U.S. of orchestrating a coup against his government but said he is open to dialogue with the opposition, but not new national elections.
Russia and China both opposed the U.S. call to support Guaido, and condemned any international interference in the affairs of Venezuela. Turkey and Iran have also put their weight behind Maduro.
The U.S. has led an international campaign to apply economic and diplomatic pressure on Maduro, including sanctioning the country's state-owned oil company and a joint venture with its Nicaraguan counterpart. It has warned of grave repercussions if Guaido is harmed.