Maduro announces national petition drive for peace
On the anniversary of failed 1992 coup attempt, President Maduro says he won't allow any intervention in Venezuela.
05.02.2019 - 09:51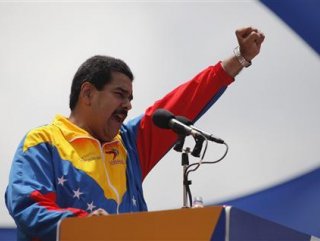 Venezuelan President Nicolas Maduro on Monday announced a national petition drive for peace, and said: "I will defend this threatened country with my life."
"SANCHEZ'S HANDS WILL BE COVERED WITH BLOOD"
Maduro made the remarks to mark National Dignity Day, the anniversary of a failed 1992 coup against late President Hugo Chavez, his predecessor. The signatures will be taken to the White House "in rejection of intervention," said the president. "We are the true Venezuela against those who call for interventionism, against those who give their souls to the imperialist devil," Maduro added.
Commenting on his Spanish counterpart's decision to recognize opposition leader Juan Guaido as interim president, Maduro said if a coup were to happen, Pedro Sanchez's hands "will be covered with blood."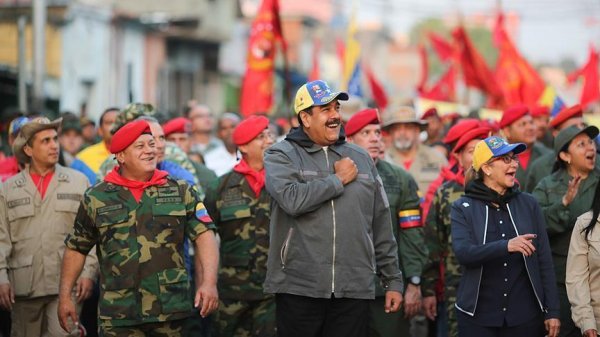 Venezuela has been rocked by protests since Jan. 10 when Maduro was sworn in for a second term following a vote boycotted by the opposition. Tensions climbed on Jan. 23 when Guaido declared himself interim president, but Maduro has so far refused calls to step down.
He has accused the US of orchestrating a coup against his government, saying he is open to dialogue with the opposition.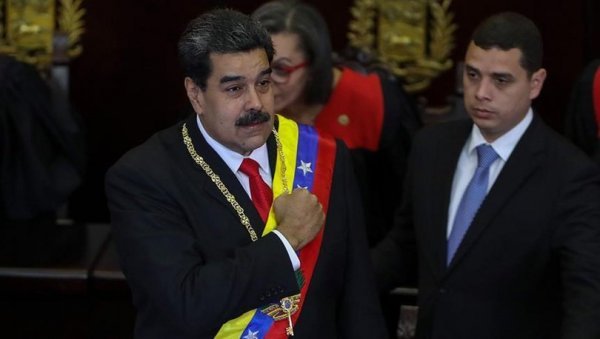 The US has led an international campaign to apply economic and diplomatic pressure on Maduro, including sanctioning the country's state-owned oil company and a joint venture with its Nicaraguan counterpart.
Russia, China, and Iran have also put their weight behind Maduro, as has Turkey. Earlier Monday, Spain, Britain, France, Sweden, Germany and Denmark joined the US, Canada and several Latin American countries in recognition of Guaido as interim leader.