Death toll in Istanbul building collapse rises to 21
Those who are found responsible will be held to account, Suleyman Soylu.
10.02.2019 - 12:46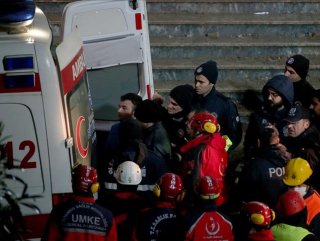 The death toll in Wednesday's building collapse in Istanbul has risen to 21, Turkey's Interior Minister said on Saturday. Speaking to reporters at the site, Suleyman Soylu said that a total of 35 people were believed to be trapped under the wreckage and all of them were recovered.
"THOSE WHO ARE RESPONSIBLE WILL BE HELD TO ACCOUNT"
Fourteen out of 35 people were rescued from the debris, he added. "Those who are responsible will be held to account," Soylu said.
Earlier in the day, Turkey's Health Minister Fahrettin Koca informed that 13 injured people are in hospital, including two in serious condition.
Koca's remarks came at the Lutfi Kirdar Kartal Training and Research Hospital, where he visited the victims. In Istanbul, President Recep Tayyip Erdogan also expressed condolences for the victims of the collapse.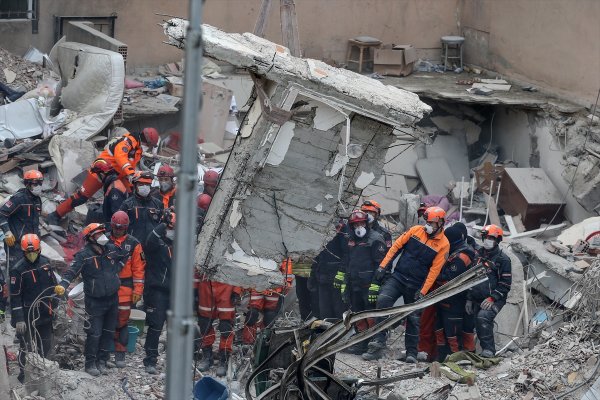 "THERE ARE LESSONS WE NEED TO LEARN"
"There are lessons we need to learn," Erdogan said, visiting the building site. The seven-story building in Istanbul's Kartal district collapsed Wednesday for reasons as yet unknown, with 30 residents inside.
On Saturday, 9 members of Alemdar family -- who all died during the collapse of the building -- were buried today in a cemetery in Pendik district.