Turkish president breaks ground at giant opera house
President Recep Tayyip Erdogan says significant step is being taken with groundbreaking of new Ataturk Cultural Center
10.02.2019 - 17:04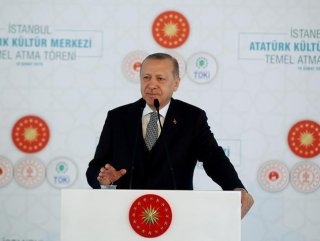 Istanbul's iconic Ataturk Cultural Center, a landmark step in the nation's art and culture including a giant opera house, will be completed in less than two years, said Turkey's president on Sunday.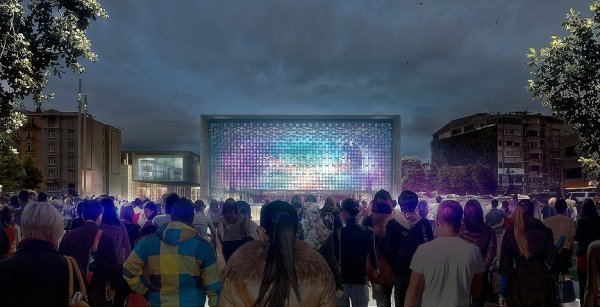 "WE ARE TAKING A SIGNIFICANT STEP"
"We will complete [construction of] the Istanbul Ataturk Cultural Center in a short period of time, some two years, and we will put it in the service of artists and culture lovers," President Recep Tayyip Erdogan told a groundbreaking ceremony for the new center in Taksim Square.
"Today we are taking a significant step that will be a breakthrough in our country's art and culture," added Erdogan.
Telling how the project was first announced in November 2017, he said today marks a new phase in its realization. He said the center, representing an investment of 850 million Turkish liras ($162 million), would have five separate sections spanning over 95,000 square meters.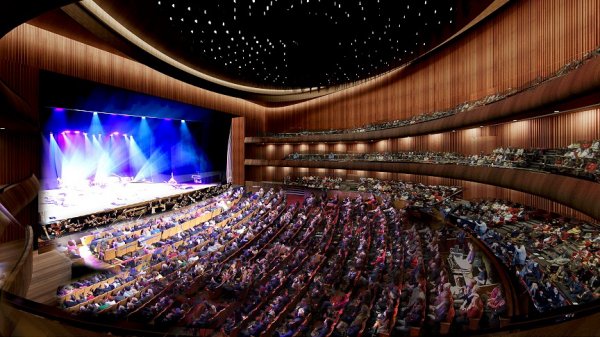 Erdogan said the building will boast an opera hall that seats over 2,000 people and sets new international standards, a theatre hall that seats over 800, backstage rooms, and fair areas.
The center will also feature meeting rooms, administrative offices, and restaurants, he added. Erdogan said that the old center was unable to meet Istanbul's needs and was in disrepair and needed renovation, as detailed by various reports since 2007. He also said the cultural center was the fruit of 10 years of patience.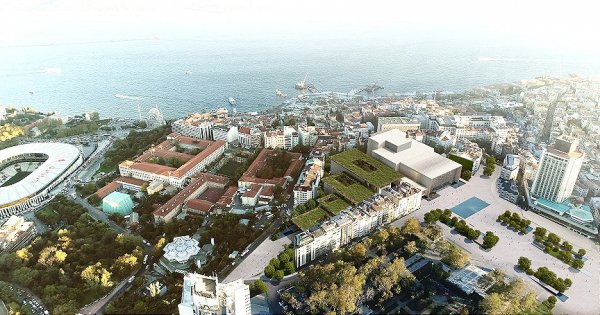 ARTILLERY BARRACKS TO BECOME MEGA- LIBRARY
"Now I've got some more good news. We will convert the Rami Artillery Quarters into the largest library in Istanbul," Erdogan said, adding that it would also be the largest in Turkey.
He added that the new library is set to boast 6 million volumes. The historical barracks were built in the 1770s in the Eyup district on Istanbul's European side.
Erdogan added that Turkey would no longer impose VAT on books, magazines, or newspapers. "No one, no sector will be able to condemn our country to mediocre art and culture any longer," he said.
Erdogan said this change also aims to support publishers who have suffered from the digital economy.