UN official praises Turkish hospitality for Syrians
'Your hospitality is exemplary,' says official of UN Development Program.
31.01.2019 - 17:09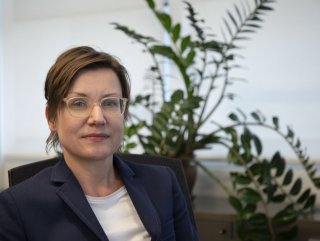 A top UN official on Wednesday praised Turkey's hospitality for Syrians living in the country.
TURKEY CURRENTLY HOSTS SOME 3.6 MILLION SYRIAN REFUGEES
"Your hospitality is exemplary. I am particularly impressed with the hardworking and modest attitude of the people I have met this morning," said Mirjana Spoljaric Egger, assistant administrator for the UN Development Program (UNDP). "I am very impressed by what I have seen. And I see the responsibility and the challenge that you are facing in integrating so many Syrian refugees," Egger added.

Her comments came during a meeting with Abdullah Erin, the governor of Şanlıurfa province in southeastern Turkey.
Egger posted on Twitter a picture of women working in a professional kitchen and wrote: "Was touched by the skills and professionalism of Turkish and Syrian women employed at the Hamarat Eller facility. The strong commitment of local authorities in Sanliurfa to cooperation with @undpturkiye".