Death toll from Brazil dam collapse reaches 110
Portion of mining giant Vale's assets frozen as compensation for victims
01.02.2019 - 11:47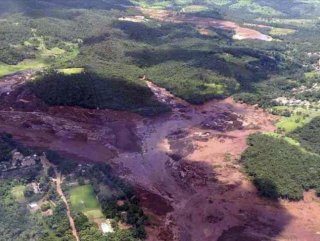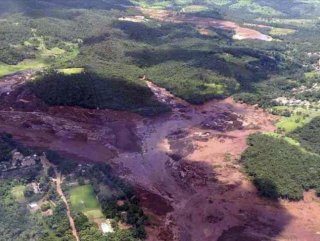 The death toll from the bursting of a tailings dam at an iron ore mining complex in southeastern Brazil has risen to 110, local media reported Thursday, citing officials.
Another 238 people were said to be missing while 71 victims of the disaster have been identified.
The dam, owned by Brazilian mining giant Vale S.A., collapsed last Friday, sending sludge and other materials into the surrounding areas, including the town of Brumadinho.
Located in Minas Gerais state, Brumadinho is 450 kilometers (279.6 miles) north of Rio de Janeiro.
The company's employees were having lunch when the incident occurred.
Local media reported that state labor courts had frozen more than 800 million Brazilian reais (roughly $220 million) of Vale's assets as compensation for the victims.
Roughly 3,000 people were evacuated as a precaution when a nearby dam looked ready to burst.