Israel detains Lebanese national for crossing border
Army is currently waging campaign to find, destroy cross-border tunnels dug by Hezbollah.
14.02.2019 - 16:15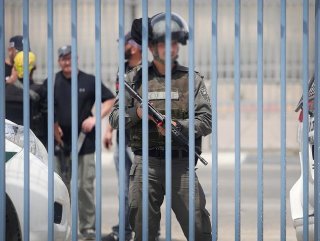 The Israeli authorities detained a Lebanese national on Thursday for illegally crossing the two countries' shared border, according to an Israeli army statement.
"Army forces have detained a suspect who crossed the border from Lebanon into Israel," the statement quoted army spokesman Avichay Adraee as saying. "No weapons were found in the suspect's possession," Adraee said, adding that the detained Lebanese national was currently under interrogation by the Israeli authorities.
The army spokesman did not disclose the name of the detained individual or speculate about his reasons for crossing the border.
The Israeli army recently launched a large-scale campaign aimed at finding and destroying cross-border tunnels believed to have been dug by Lebanon's Hezbollah group.