Yellow vest demonstrator injured by grenade
Yellow Vest protester, suffered serious hand injuries after trying to pick up a "sting-ball" grenade.
10.02.2019 - 15:30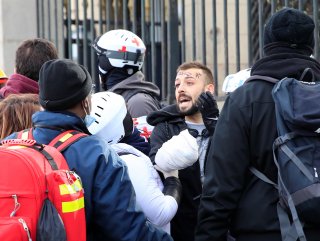 'Yellow Vest' protests  in Paris has reached 13th week in a row. Thousands marched streets through Paris.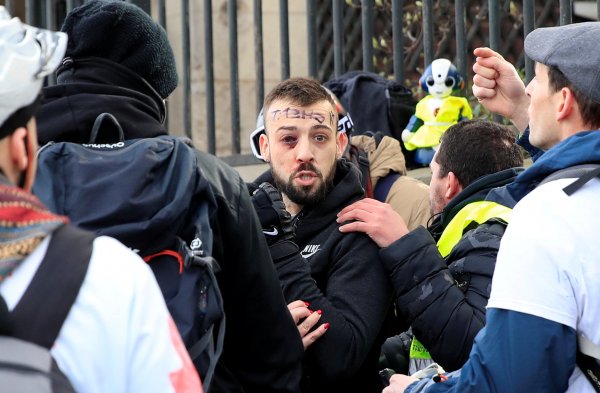 HİS HAND HAS BEEN BLOWN OFF BYE A POLICE GRENADE
The right hand of one of the Yellow Vest protesters has been blown off by a police grenade, according to an eyewitness, during Saturday's demonstrations in Paris.
Medics quickly surrounded the injured man to provide emergency treatment before he was rushed to hospital by firefighters.
French 'yellow vest' protester loses fingers in violent unrest watch

HE WAS A PHOTOGRAPHER
The injured man was a photographer for the Yellow Vest movement, and Royer said he was taking pictures of people outside the National Assembly at the time.