Assad calls on Syrians to return the country
The Assad regime on Tuesday called on refugees to return, saying that they were successfully cleared large areas.
05.07.2018 - 12:29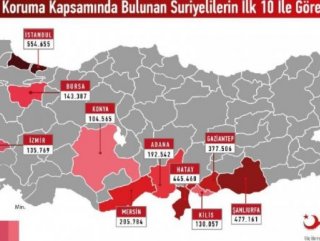 Since Syria War began, Turkey has shouldered much of the responsibility in hosting Syrian refugees. More than 3.5 million Syrians who run from attacks by the Bashar al-Assad regime took refuge in Turkey.
MOST OF THE REFUGEES ARE UNABLE TO RETURN
Now, the Assad regime wants those refugees to come back to the country. Over 5.6 million Syrians have fled the country. The Assad forces said that many internally displaced have already returned home, urging refugees to do same. Many of the Syrian refugees are unable to return to the country because their homes were destroyed in the war.
Bashar al Assad's regime currently controls more than half of Syria, according to the Britain-based Syrian Observatory for Human Rights.