Turkey's Borsa Istanbul rises 2.4 pct at close
BIST 100 index gains more than 2,200 points versus Tuesday's close.
17.01.2019 - 13:28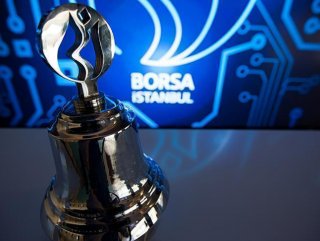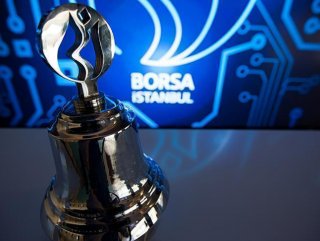 Turkey's benchmark stock index climbed 2.4 percent to close at 95,411.49 points on Wednesday.
Borsa Istanbul's BIST 100 index started the day at 93,365.15 points and gained 2,238.22 points from Tuesday's close of 93,173.27 points.
TOTAL MARKET VALUE WAS 617 BILLION LIRAS
The Turkish lira gained ground against foreign exchanges following the Central Bank's decision to keep the one-week repo rate -- also known as the policy rate -- constant at 24 percent.
In Borsa Istanbul's Precious Metals and Diamond Markets, the price of one ounce of gold was around $1,290.30 by market close, down from $1,291.00 the previous day. The price of Brent crude oil rose to $60.80 per barrel as of 6 p.m. (1500GMT) Wednesday, versus $60.64 at the previous close. The benchmark index hovered between 93,023.46 and 95,440.55 points during the midweek trading day.
Total market value of the BIST 100 was around 617.7 billion Turkish liras ($113.5 billion) by market close, and the daily trade volume was 8.7 billion Turkish liras ($1.62 billion).