French police torture protesters
Paris police detained nearly 500 people Saturday ahead of fresh anti-government "yellow vest" protests which authorities fear could turn violent for the third weekend in a row.
08.12.2018 - 13:40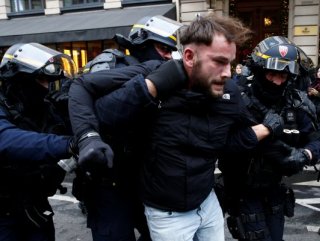 The French capital experienced its worst riots in decades last weekend, in scenes that shook the country and plunged President Emmanuel Macron's government into its deepest crisis so far.
French police torture protesters WATCH
Paris was on lockdown with major monuments and department stores shut.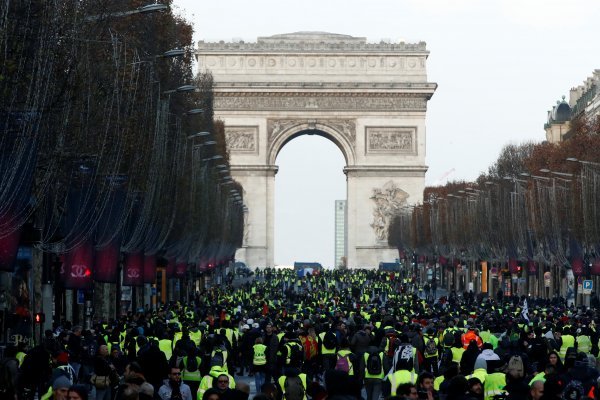 Shops, museums, metro stations and the Eiffel Tower were also closed, while top-flight football matches and music shows were canceled.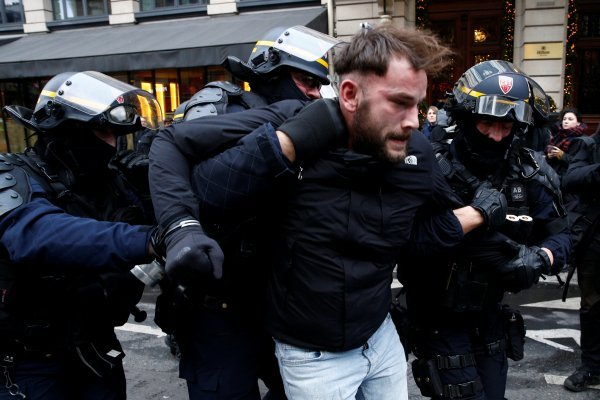 Paris police have fired tear gas on a group of yellow-vested protesters trying to march on the French presidential palace and are pushing them back with shields.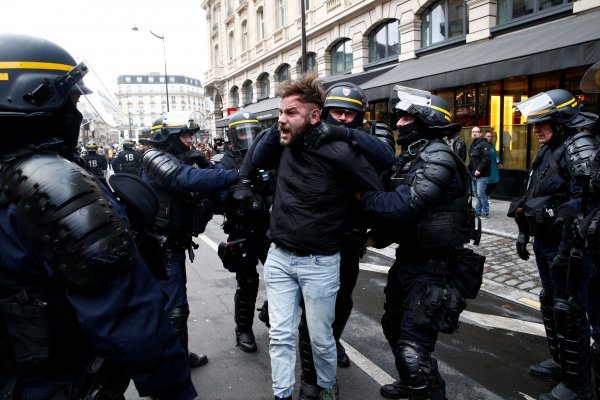 Crowds of protesters first tried to march down the Champs-Elysees avenue toward the Elysee Palace but were prevented by rows of police. So a group of a few hundred took side streets and tried to get past a police barricade, and police fired back with tear gas.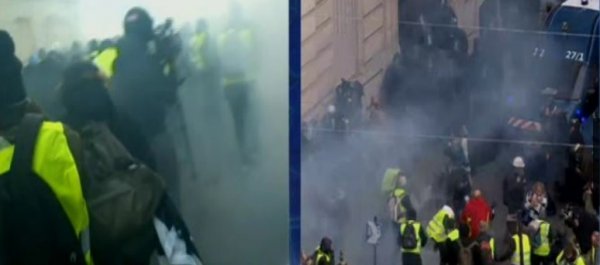 Some 8,000 officers and 12 armoured vehicles have been deployed in Paris alone, where about 5,000 people have gathered in the city centre.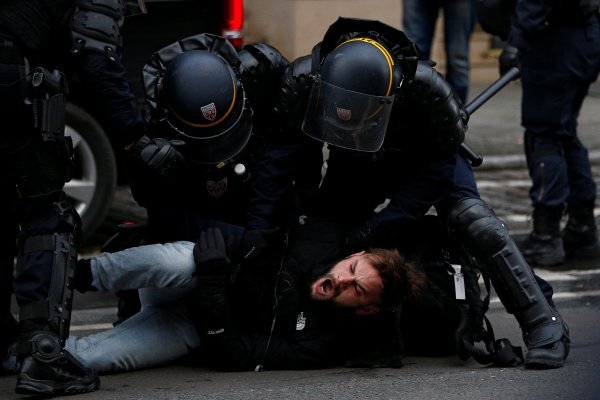 By 11.00 am, police had already detained 481 people.