Leadership fight in Turkish main opposition party
CHP's presidential candidate Muharrem İnce wants a congress before the local elections.
06.07.2018 - 11:56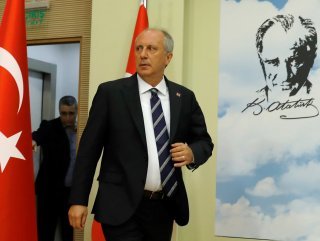 Turkish Republican People's Party (CHP) is once again confronted with a leadership fight as of late.
İNCE HAS HIS EYES ON THE CHP PRESIDENCY
Party's presidential candidate who received more than 30 percent of the votes in the June 24 presidential elections took the action to overthrow CHP Chairman Kemal Kılıçdaroğlu.
Muharrem İnce was saying that he would not enter a leadership race against Kılıçdaroğlu until last week. Speaking to the press, İnce now stated that there are some party members who tell himself to wait for the local elections. İnce expressed that a congress must be gathered before the elections without loss of time.