French voters lose faith in Macron
A survey showed that French consumer confidence was lowered to its lowered since Macron was elected.
27.02.2019 - 17:14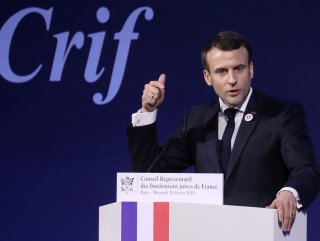 The last confidence surveys show that the wave of pessimism which has hit the country since November is not coming to an end.
CONFIDENCE VOTE FELL 20 PERCENT
According to Harris Interactive company barometer of political confidence for LCI, only 39% of French people say they trust Emmanuel Macron to lead a good policy for France, a figure far from being the majority.
French confidence in the head of state has picked up again for the second month in a row after almost a year of steady decline. This figure is up 4 points from January 2019 and even up 8 points from December, but yet, the numbers are way more behind than the first times when the French President got elected.  The results show that Macron's confidence vote has reached to its lowest.