House votes to overturn Trump's emergency declaration
Move aimed at preventing the president from spending billions of dollars to fund his southern border wall.
27.02.2019 - 09:36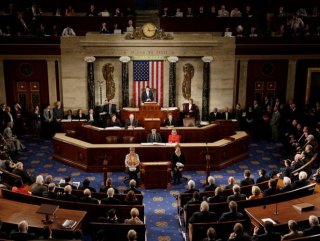 The US House of Representatives passed a resolution Tuesday aimed at ending President Donald Trump's national emergency declaration to fund his southern border wall.
The bill passed by a vote of 245 to 182, but Trump has threatened to veto it should it reach his desk. While the resolution was mostly backed by Democrats, a small group of Republicans also voted in support of the measure.
THE RESOLUTION MARKS THE FIRST CHALLENGE TO DECLARATION
Earlier this month, Trump declared a national emergency on border security, attempting to circumvent Congress for funds after lawmakers gave him only a small fraction of the $5.7 billion he had been seeking to build the US-Mexico border wall.
The resolution, entered by Democratic congressman Joaquin Castro and co-signed by more than 200 lawmakers in the House, marks the first congressional challenge to the controversial declaration. The Senate will now have up to 18 days to take the bill up for a vote.
Unlike much of Washington's politics, there has been a fair amount of bipartisan pushback against the president's declaration over concerns that it sets a dangerous precedent and violates the Constitution's separation of powers.
16 STATES SEEK TO OVERTURN THE EXECUTIVE ACTION
Some Republicans in both chambers have publicly warned against the president's action, and with the Democratic-led resolution passing its first hurdle in the House, it may also pass in the Senate.  In an opinion piece for The Washington Post, Republican Senator Thom Tillis said he "would vote in favor of the resolution disapproving of the president's national-emergency declaration". Republican senators Susan Collins and Lisa Murkowski are also expected to vote in support of the resolution.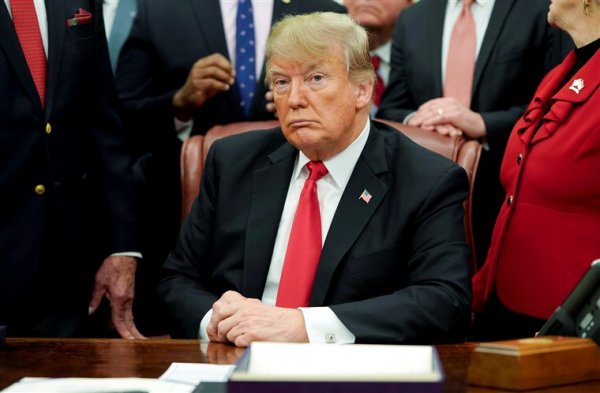 Trump's declaration is also facing a number of legal challenges, including by 16 states seeking to overturn the executive action.
One of the recent lawsuits against the Trump administration comes from Texas landowners on the country's southern border, who are suing in order to keep the government from taking their property.