Trump meets N. Korea's Kim for a second nuclear summit
North Korean leader Kim Jong Un and Donald Trump met in Hanoi on Wednesday for their second summit, with the US president saying he was not walking back on US demands for North Korea's denuclearizatio
27.02.2019 - 15:45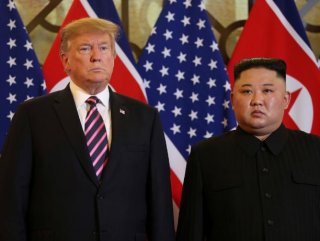 Kim and Trump shook hands and smiled briefly in front of a row of their countries' flags at the Metropole hotel in the Vietnamese capital, Hanoi.
KIM HOPES TALKS WILL BE SUCCESSFUL
Trump told reporters he thought the talks would be very successful, while he was "not walking back on denuclearization". Asked if he would declare a formal end to the Korean War, Trump said: "We'll see."
Kim said they had overcome obstacles to hold the summit in Vietnam and had needed patience since their first meeting in Singapore last year. He said he hoped these talks would be successful.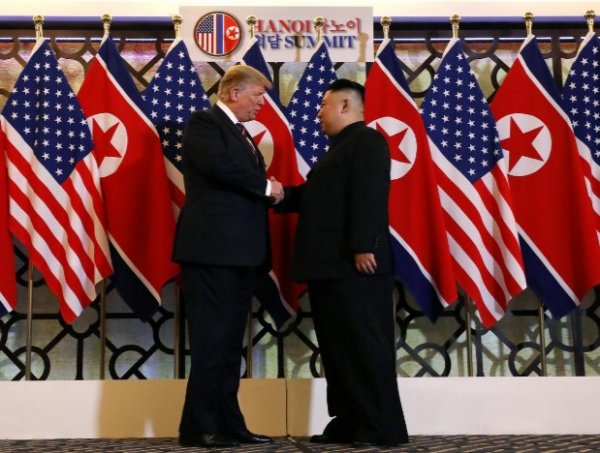 Trump meets N. Korea's Kim for a second nuclear summit VİDEO

"THE POTENTIAL IS AWESOME"
Despite little progress on his goal of ridding North Korea of its weapons programs, Trump appeared to be betting on his personal relationship with North Korea's young leader, and the economic incentive after 70 years of hostility between their countries. "Vietnam is thriving like few places on earth. North Korea would be the same, and very quickly, if it would denuclearize," Trump said on Twitter ahead of his meeting with Kim. "The potential is AWESOME, a great opportunity, like almost none other in history, for my friend Kim Jong Un. We will know fairly soon - Very Interesting!"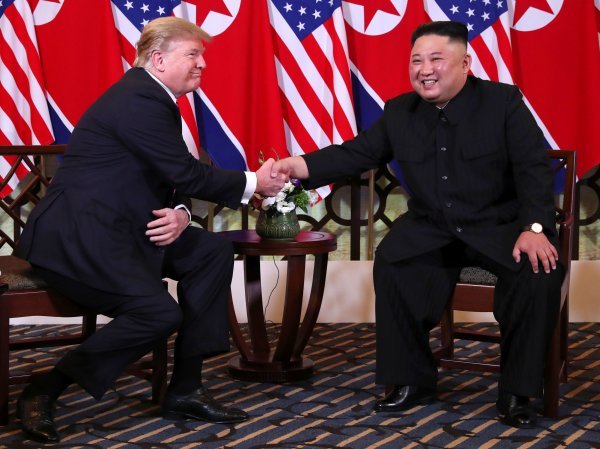 Trump said late last year he and Kim "fell in love", and on the eve of his departure for the second summit said they had developed "a very, very good relationship".
Whether the bonhomie can move them beyond summit pageantry to substantive progress on eliminating Pyongyang's nuclear arsenal that threatens the United States is the question that will dominate the talks.