Turkey welcomes Russia's positive attitude on safe zone
Turkish President says he also supports safe zone idea in Syria as long as it addresses Turkey's national security concerns.
14.02.2019 - 16:30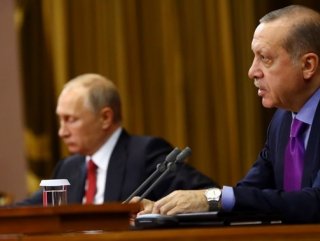 President Erdoğan said Thursday that to protect Syria's territorial integrity, the terrorist PYD/YPG must be swept away from areas where it persists near the Turkish border.
"Syria's territorial integrity will not be ensured unless the PYD/YPG terror group is cleared away from Manbij, and east of the Euphrates," Recep Tayyip Erdoğan told Russian President Vladimir Putin in Sochi, Russia, ahead of their trilateral meeting with their Iranian counterpart.
"FOR SYRIAN INTEGRITY, YPG MUST GO"
Erdoğan also said Turkey welcomes Russia's positive attitude towards a proposed safe zone in northern Syria, adding that Turkey also supports the idea as long as it serves to address Turkey's national security concerns.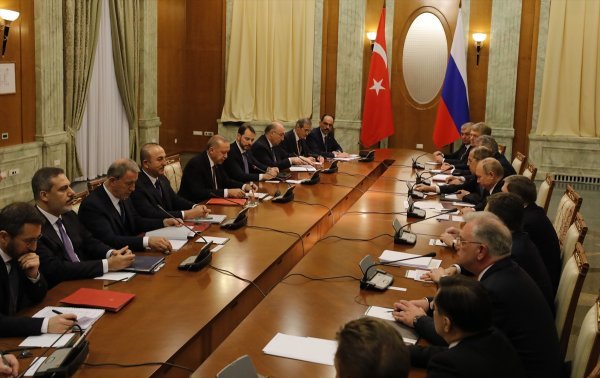 He said they may soon conclude the formation of Syrian constitutional committee, taking into account reservations expressed by the UN. "It is very important that the cooperation which took place regarding the use of airspace in Idlib also takes place in Afrin and the area liberated by Operation Euphrates Shield -- one of the previous counter-terror operations --," Erdoğan added.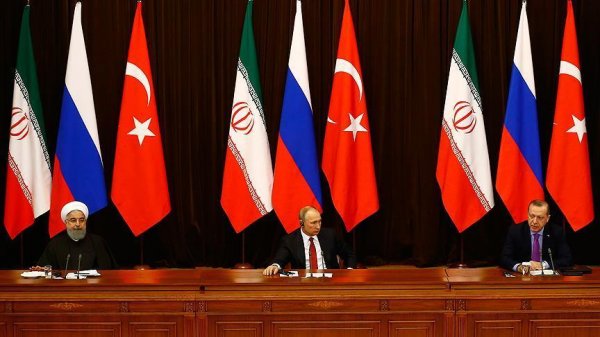 The President said Turkey put intensive effort to solve the problem related to the radical groups in Idlib, northwestern Syria. "We are pleased that our military officials have reached an agreement over joint patrols in the area," Erdoğan said. He added that Turkey did not spot any elements with heavy weapons during its drone-backed search over the demilitarized zone.