Venezuela closes border with Colombia
Venezuela ordered the temporary closure of the country's border with Colombia late Friday.
23.02.2019 - 09:36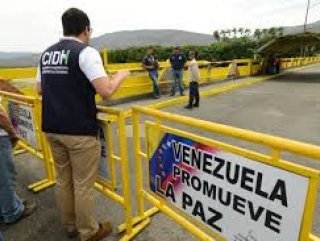 The move was taken due to "serious and illegal threats" against the country's sovereignty, Vice President Delcy Rodriguez announced on her Twitter account.
"STOP FOLLOWING THE ORDERS OF US"
"In demand of respect for elementary rules of international law, we call on Colombian President Ivan Duque to cease its infamous actions and stop facilitating the territory of Colombia to attempt, following orders of US President Donald Trump against the right of the Venezuelans to live in peace and sovereignty," Rodriguez was quoted by Venezuelan news channel Telesur as saying.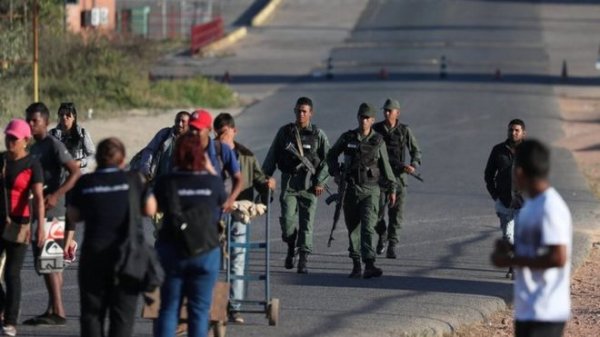 A row over humanitarian aid continues in the South American nation as the government refuses to let US supplies in, saying it will lead to military intervention by Washington.
The opposition argues that aid should be allowed in, since 300,000 people urgently need food and medicine and 2 million are facing health risks. Self-proclaimed interim president Juan Guaido announced his followers on Saturday will try to force through convoys of US aid from Colombia into Venezuela.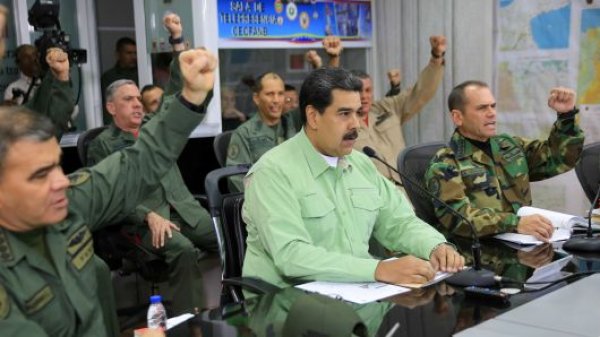 Venezuelan President Nicolas Maduro said he would hold Colombian President Ivan Duque accountable for any violence on Feb. 23 -- the announced date for "aid" to the country. Earlier, Brazil followed Colombia and announced it would send "humanitarian aid" to the border with Venezuela.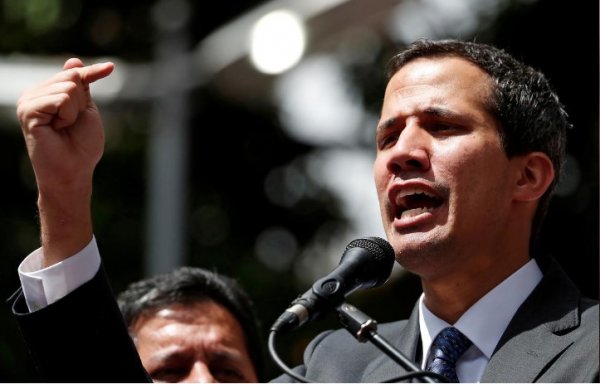 Venezuelan Defense Minister Vladimir Padrino Lopez said Tuesday that troops remain on alert at the borders to guard against territorial violations, adding they would not take orders from other governments. Venezuela has also closed its maritime border with three Dutch Caribbean islands -- Curacao, Aruba and Bonaire -- ahead of the "foreign aid" operation.