Turkey assures readiness to help Greece amid wildfires
Turkish foreign minister says firefighting airplanes, helicopters ready to fly to Greece if needed.
25.07.2018 - 09:07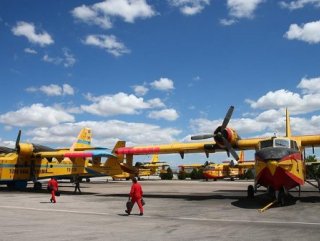 Foreign Minister Mevlut Cavusoglu on Tuesday assured his country's readiness to help neighboring Greece in the wake of deadly wildfires that have killed 50 people and injured hundreds.
"If needed, our firefighting airplanes and helicopters are ready to fly to Greece," Cavusoglu said, during a joint news conference with Turkish Cypriot leader Mustafa Akinci in Lefkosa, Turkish Republic of Northern Cyprus (TRNC).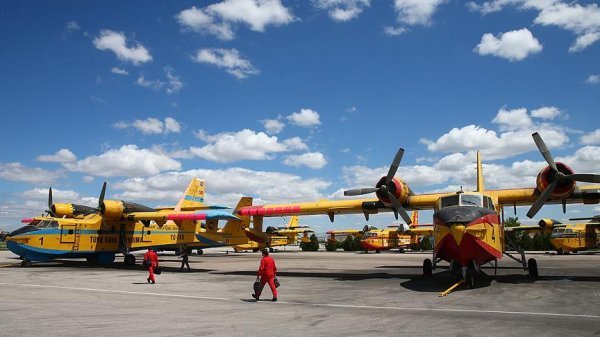 He conveyed his condolences to Greece over the lives lost in the fires. "I'd like to once again convey my condolences to the people of Greece and government of Greece. I have also conveyed my condolences and wishes to Greek Foreign Minister Nikos Kotzias this morning in a phone conversation and told him that we are equipped and ready to provide aid," he said.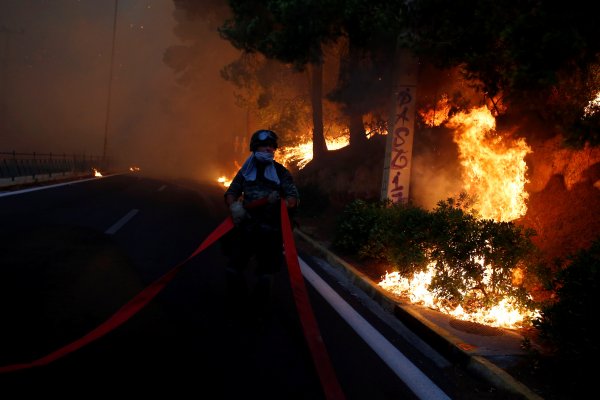 Kotzias thanked for the offer to help and told his Turkish counterpart that rains in Greece would begin soon. Akinci in his remarks also conveyed his condolences to Greece and its people over the incident. "We share the pain and sorrow of Greek people," he said.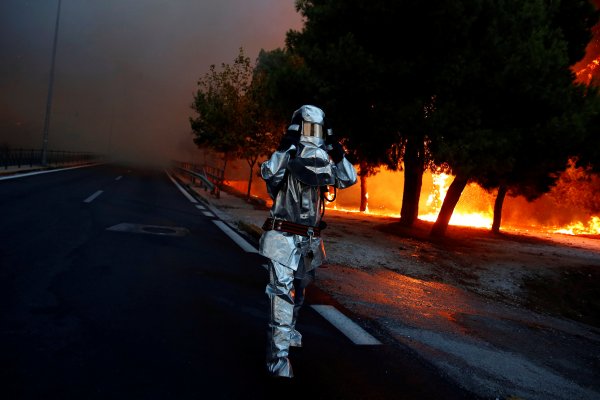 Turkey's top diplomat made his first official visit to TRNC following the early elections last month. On Monday, two fires broke in the east and west coasts of the country's Attica region, forcing locals to flee to safer areas. A firefighting operation in the area is underway.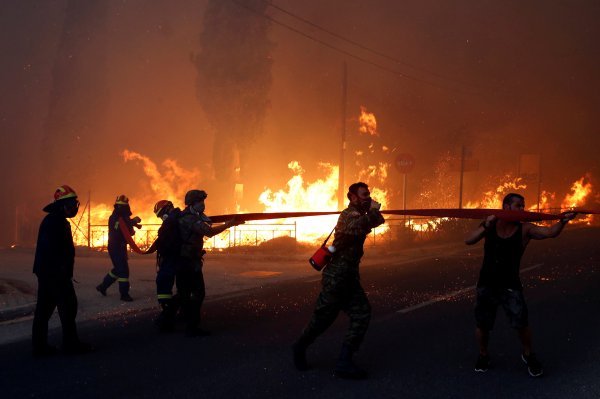 GREEK GOVERNMENT SAYS NO TO TURKEY'S AID OFFERS
Despite Turkey's offers for helping the country, the Greek government didn't respond to any of Turkey's offers of help. Even though Turkey's 5 firefighting airplanes and 22 helicopters stands by, the Greek government's attitude has caused sparking reactions in social media as well. Many social media users have shown their reactions.