Turkish defense miniser discuss S-400 with US counterpart
Akar emphasized that the S-400 would not be integrated into the NATO systems. Therefore, it would not pose any threat to the alliance.
13.07.2019 - 10:46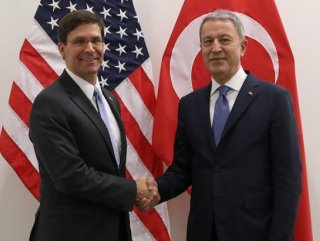 Turkish Defense Minister Hulusi Akar and acting US counterpart Mark Esper late Friday night discussed issues related to Turkey's acquisition of long-range missile defense systems and recent developments in war-ravaged Syria.
In a phone conversation Akar and Esper discussed wide ranging issues.
"THE PURCHASE WAS A NECESSITY"
"[Turkey's] acquisition of Russian S-400 defense system was not a preference but necessity. Evaluations on the proposal of Patriot [defense system] are still going on," Akar said. Akar said Turkey's stance on F-35 fighter jets did not change and the country fulfilled all of its obligations so far.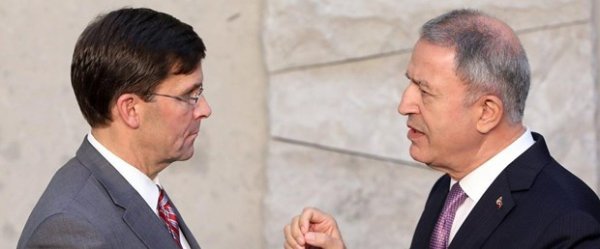 "Deterioration of Turkish-US ties serves neither Turkey, the US nor the NATO," he added.
Following protracted efforts to procure an air defense system from the US with no success, Ankara signed a contract in April 2017, to acquire the Russian S-400 system.