Turkish police capture 7 wanted DHKP-C terrorists
Among arrested are senior far-leftist DHKP-C member, 3 others listed in the wanted terrorist list of Interior Ministry.
26.02.2019 - 12:36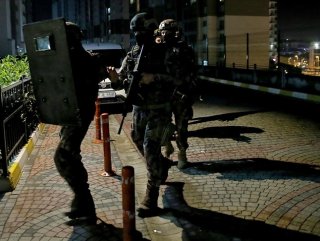 Turkish security forces captured seven wanted terrorists, including a senior member of far-left DHKP-C group, in a counter-terror operation in Istanbul early Tuesday, the interior minister said.
TERRORISTS' NAMES WERE IN THE GREEN AND GREY CATEGORY
A DHKP-C terrorist -- the most senior operative of the terror group in Turkey -- was among those arrested, Süleyman Soylu said at a local event in Istanbul. "Our fight against terrorism is on and will continue without slowing down," Soylu said. "We have completely overthrown the rural structure of DHKP-C in Turkey," he said. "The police raid also captured terrorists named in the green and grey category of the Interior Ministry's wanted list," Soylu added.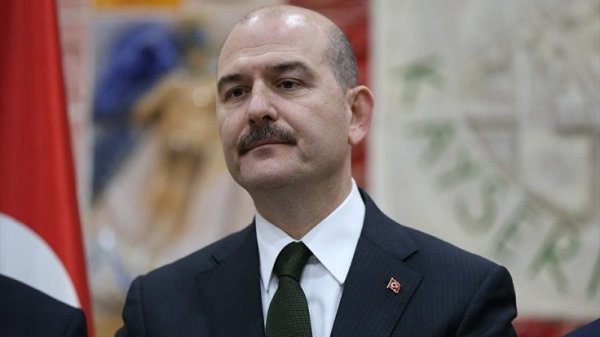 The DHKP-C is responsible for a number of terror attacks in Turkey, including a 2013 attack on the US Embassy in Ankara, which martyred a Turkish security guard. The group is listed as a terrorist organization by Turkey, the US, and the EU.
The wanted terrorists list is divided into five color-coded categories, with red as the most wanted, followed by blue, green, orange and gray.