Turkish agencies continue to hand out humanitarian aid to Syria
Turkish Armed Forces and AFAD continue to capture the hearts of Syrians with their food and medical aids.
11.05.2018 - 11:34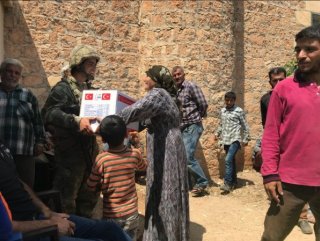 Turkey launched Operation Olive Branch on Jan. 20 to clear the YPG/PKK and Daesh terrorist groups from Afrin, amid growing threats from the region. After the liberation of Afrin region from the terrorists groups, Turkish aid agencies continue to support aid for the people in the region.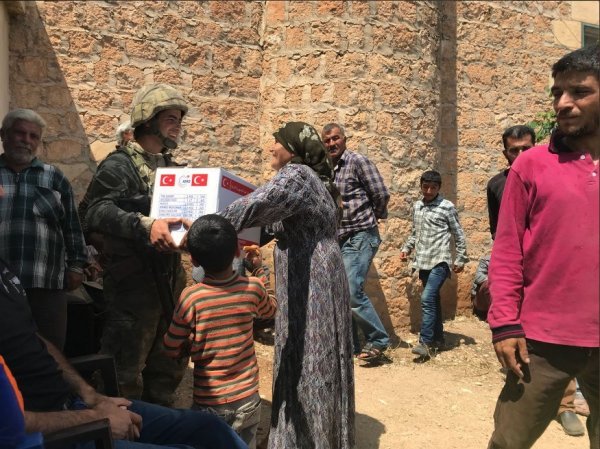 Turkish Armed Forces (TAF) and the Turkish Disaster and Emergency Management Authority (AFAD) are jointly providing humanitarian aid to civilians in Afrin so that normalcy returns to their lives.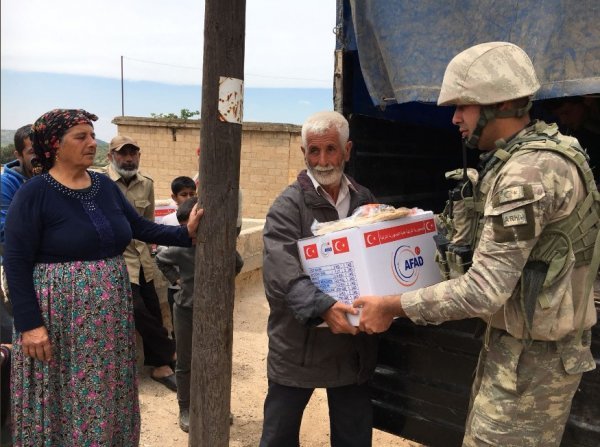 TAF and AFAD transported food aid for 750 families in the villages placed in the region.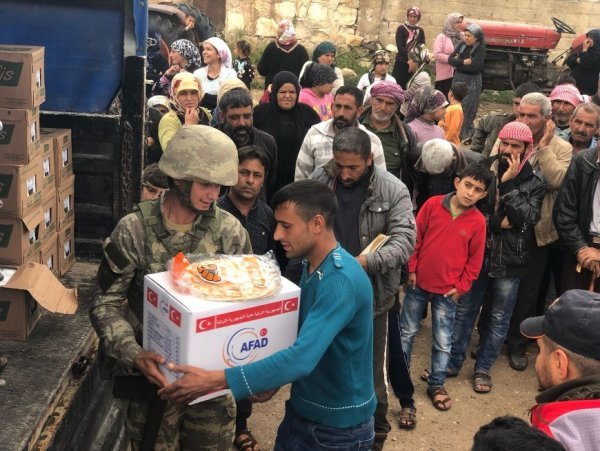 AFAD had previously set up camp for 3,000 people around the Turkey-Syria border for people fleeing airstrikes in the eastern and southern countryside of Idlib by Assad regime forces.