Turkish forces begin patrols in Syria's Manbij
PKK-affiliated terror groups will begin leaving northern Syria's Manbij region as of July 4, following a month of preparations, Turkish Foreign Minister said on Thursday.
03.07.2018 - 11:20
On its Twitter account, the Turkish General Staff said its forces have begun patrols along the outskirts of the northern Syrian city of Manbij, in cooperation with US soldiers in the area.
TURKISH AND US OFFICIAL HAD AGREED
The announcement on Monday came after Turkish and US military officials agreed earlier this month to a plan for the withdrawal of terrorists by Ankara from the city.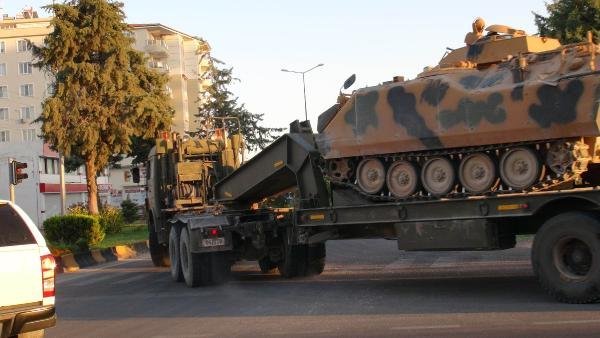 Turkish Foreign Minister Mevlüt Çavuşoğlu also made the comments in an interview with private broadcaster CNN Türk. Çavusoglu said the roadmap for a solution in Manbij agreed upon by the United States and Turkey is being implemented fully.