Louisiana's governor wears hairy Trump socks
Louisiana governor has worn hairy Trump socks at US President Donald Trump's welcoming ceremony at the city's airport.
15.05.2019 - 17:34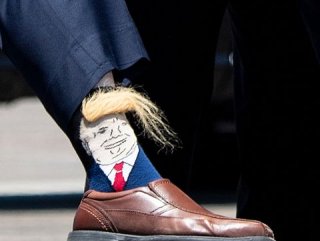 President Donald Trump on Tuesday traveled to Louisiana to speak at a liquefied natural gas export facility to discuss the country's energy infrastructure.
TRUMP SOCKS
Trump was greeted by Louisiana Lieutenant Governor Billy Nungesser wearing that featured the president's face and hair. He shook Nungesser's hand and pointed to the socks in an approving way upon his arrival.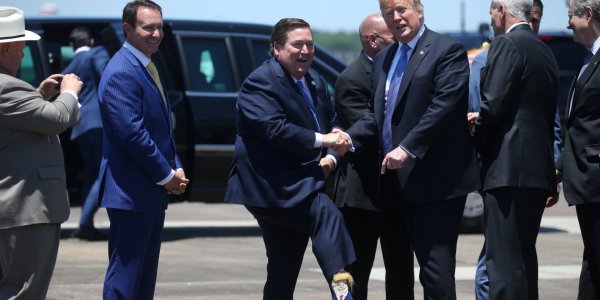 The socks, made by Gumball Poodle, are available for purchase on Amazon and are described as "Donald Trump socks with soft, luxurious hair you can style, comb over, clip and tease."