Trump: Iran appears to be responsible for Saudi oil attacks
Trump has hinted that the US believes Iran is responsible for attacks on oil plants in Saudi Arabia over the weekend that raised fears of a new conflict in the Middle East.
17.09.2019 - 09:56
US President Donald Trump said on Monday said it looked like Iran was behind attacks on oil plants in Saudi Arabia but stressed he did not want to go to war, as the attacks sent oil prices soaring and raised fears of a new Middle East conflict.
Iran has rejected US charges it was behind the strikes on Saturday that damaged the world's biggest crude-processing plant and triggered the largest jump in crude prices in decades.
"I DON'T WANT WAR"
Relations between the United States and Iran have deteriorated since Trump pulled out of the Iran nuclear accord last year and reimposed sanctions over Tehran's nuclear and ballistic programs. Washington also wants to pressure Tehran to end its support of regional proxy forces, including in Yemen where Saudi forces have been fighting Iran-backed Houthis for four years.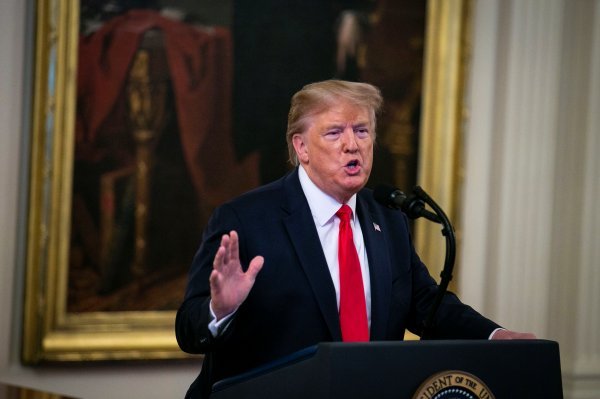 The United States was still investigating if Iran was behind the Saudi strikes, Trump said, but "it's certainly looking that way at this moment".
Trump, who has spent much of his presidency trying to disentangle the United States from wars he inherited, made clear, however, he was not going to rush into a new conflict on behalf of Saudi Arabia.
"I'm somebody that would like not to have war," Trump said.