Violent protests continue across Hong Kong streets
Police used tear gas in a downtown park where thousands of protesters gathered on Saturday.
03.11.2019 - 13:13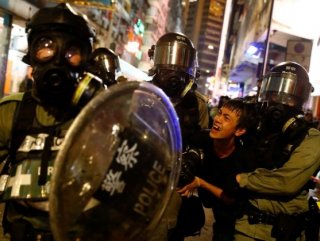 Police fired tear gas at black-clad protesters across Hong Kong on Saturday after they set fire to metro stations and vandalized buildings including China's official Xinhua news agency in some of the worst violence to hit the city in weeks.
PROTESTERS SET METRO STATIONS ON FIRE
Small groups of masked protesters then fled to the Central business district, through streets lined with banks and top-end jewelry and fashion stores, setting light to ramshackle street barricades and hurling petrol bombs as riot police and water cannon trucks closed in.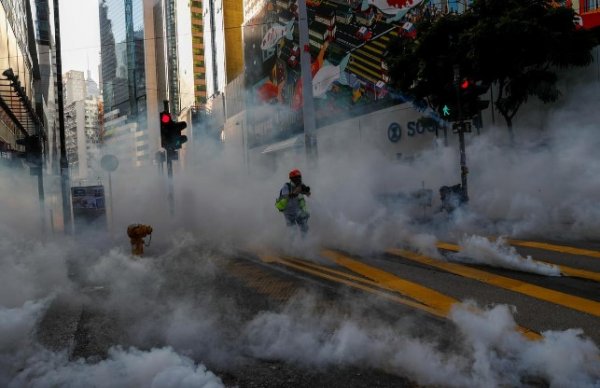 Protesters later set fire to entrances of metro stations — often targeted as services close down to stop people gathering — and hauled two telephone booths out of the ground to erect one of many flaming barricades. Cat-and-mouse clashes continued into the night as protesters retreated to the Causeway Bay area and across the water to the northern Kowloon side.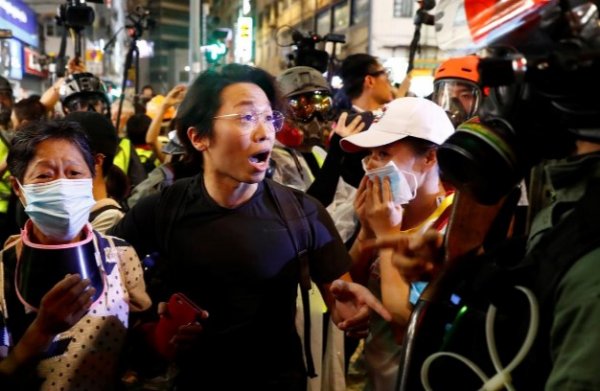 Some shops and businesses were also vandalized including an outlet of American coffee chain Starbucks and the offices of China's Xinhua news agency.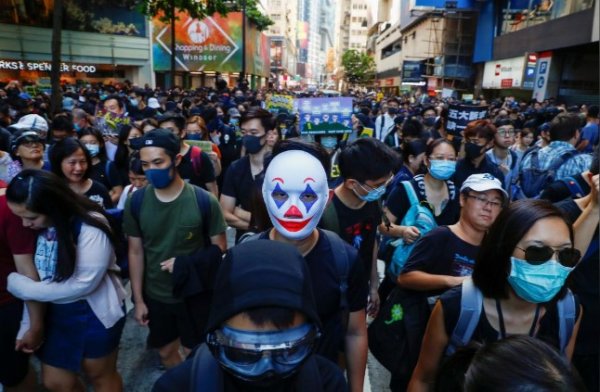 "The practice of the black rioters once again shows that 'stopping the violence and restoring order' is Hong Kong's most important and urgent task at present," a spokesperson for Xinhua said in a Facebook post, adding that its doors had been smashed and fire and paint bombs thrown into the lobby.