Amerika'nın en güzel 50 yeri
Amerika'nın en güzel 50 manzarasına bakmaya doyamayacaksınız...
1/53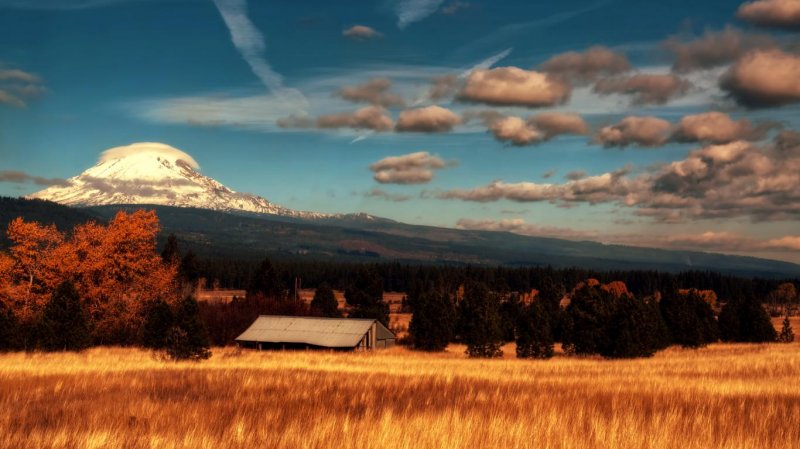 Geniş gökyüzü ve kehribar renkli tahıl dalgalarını duydunuz, fakat boyalı çöller, prizmatik kaplıcalar, dev ahşap ormanlar, çarpıcı köprüler ve ulusal anıtlar hakkında ne düşünüyorsunuz?
2/53
Amerika'nın yerlerini keşfetmek için bir ömür boyu harcayabilir, hepsi de çok çeşitli olduğu kadar güzel. İşte 50 favorimiz.
3/53
1.Joshua Tree National Park, Mojave Desert, California
4/53
2.Antelope Canyon, Arizona
5/53
3.Crater Lake, Oregon
6/53
4.Shenandoah National Park, Virginia Alamy
7/53
5.Niagara Falls, New York
8/53
6.Grand Prismatic Spring, Yellowstone National Park, Wyoming
9/53
7.Monahans Sandhills State Park, Texas
10/53
8.Bonaventure Cemetery, Savannah, Georgia
11/53
9.Na Pali Coast, Hawaii
12/53
10.Lake Tahoe, California and Nevada
13/53
11.Horseshoe Bend, Grand Canyon, Arizona
14/53
12.Yosemite National Park, California
15/53
13.Golden Gate Bridge, San Francisco, California
16/53
14.Ah-Shi-Sle-Pah Wilderness Study Area, New Mexico
17/53
15.Kenai Fjords, Alaska
18/53
16.The Morgan Library & Museum, New York City
19/53
17.Big Sur, California
20/53
18.The Palouse, Washington and Idaho
21/53
19.Grand Teton National Park, Wyoming
22/53
20.Seven Mile Bridge, Florida Keys
23/53
21.Brooklyn Bridge, New York City
24/53
22.Bryce Canyon, Utah
25/53
23.Mount Rainier, Washington
26/53
24.Mendenhall Glacier, Alaska
27/53
25.Zabriskie Point, Death Valley, California
28/53
26.Oneonta Gorge, Oregon
29/53
27.Willow City Bluebonnets, Texas
30/53
28.Antelope Valley, California
31/53
29.Lincoln Memorial, Washington, D.C.
32/53
30.Monument Valley, Arizona
33/53
31.Hamilton Pool Preserve, Texas
34/53
32.The Blue Ridge Parkway, North Carolina
35/53
33.Cloud Gate, Chicago, Illinois
36/53
34.Sequoia & Kings Canyon National Parks, California
37/53
35..Mauna Kea, Hawaii
38/53
36..Lake Superior, Michigan
39/53
37..Solomon R. Guggenheim Museum, New York City
40/53
38.Badlands National Park, South Dakota
41/53
39.Biltmore Estate, Asheville, North Carolina
42/53
40.Apostle Islands National Lakeshore, Wisconsin
43/53
41.Cannon Beach, Oregon
44/53
42.Adirondack Mountains, New York
45/53
43.Perot Theatre, Texarkana, Texas
46/53
44.Tallgrass Prairie National Preserve, Flint Hills, Kansas
47/53
45.Maroon Bells, Colorado
48/53
46.Philadelphia City Hall, Pennsylvania
49/53
47.Charleston, South Carolina
50/53
48.Denali (Mount McKinley), Alaska
51/53
49.Lake Crescent, Washington
52/53
50.Portland Head Light, Cape Elizabeth, Maine
53/53